For most people with toilet anxiety there is no medical issue, no infection, no weakness…
Just FEAR.
Fear of being 'caught short' too far away from a toilet, fear of making noise or smells in public, fear of the toilets being dirty or out of order… fear of not actually being about to go once actually in a toilet. 
These are fears that everyone can relate to, but for some people they stop life being fun.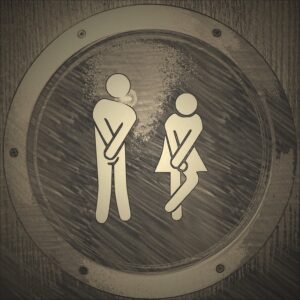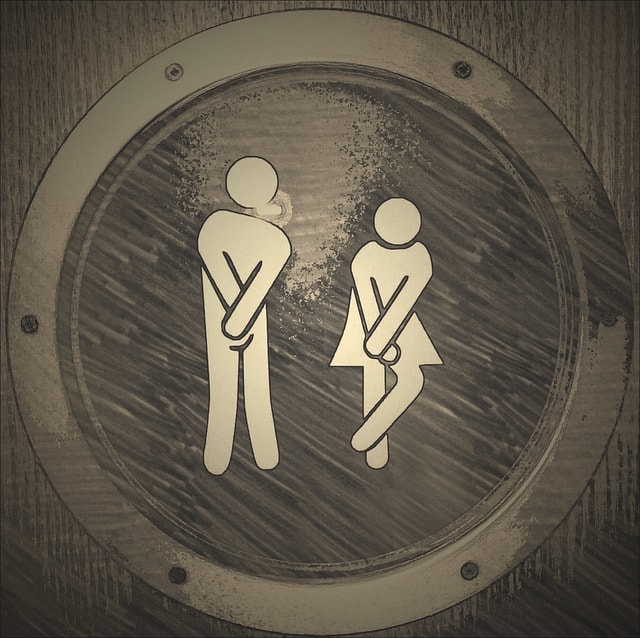 "I know it sounds crazy, but worrying about needing the toilet was ruining my life and sapping my confidence"…

~ said a recent client
Toilet anxiety is pretty common, but people are often reluctant to talk about it for fear of being judged, embarrassed or dismissed.
It often starts as a minor worry, but this can soon become a source of more anxiety as it keeps nagging away, creating a vicious cycle of physical & emotional distress that eventually has a devastating impact on your ability to socialise, study or work.
In my experience, most clients have a story to tell about how or where it started.
For some, it was primary school… perhaps children would look over the top of a cubicle and make fun of them using the toilet. Or maybe they had or witnessed a toilet accident in class.
It's not just childhood toilet issues though. Food poisoning on holiday is another common starting point for toilet anxiety, and this can happen at any age.
I've also heard stories about drinking too much and needing to get off the bus. Being stuck on a crowded train between stations. Being stuck next to a stranger on a flight and not being able to get out of the seat. Or being inside a toilet but not being able to go, knowing there are people outside waiting (or listening).
Some clients also have toilet dreams (or 'nightmares') leading up to a trip or important event where their worst case scenarios play out. It might all sound extreme but it's definitely a thing.
The thing is, like all fears and thoughts, they aren't necessarily true or helpful.
Just because you can picture yourself having an accident, embarrassing yourself or living your worst case scenario, doesn't mean it will happen. Things imagined are often worse than the reality, and you might've had a thousand fearful or anxious thoughts but only a few (if any) negative real-life experiences. Your brain is just tricking you in the moment.
Whatever your story, I know that from helping people who who suffer from toilet anxiety that the longer they leave it, the worse it often gets. They find their world closing in on them as they gradually stop doing the things they used to enjoy. It can stop them going to restaurants, getting a haircut, travelling on public transport, driving a car in case they get stuck… until eventually, the only place that feels safe is home.
There are many practical things you can do to help yourself – for example, have an emergency kit containing things like toilet paper, wet wipes, antibacterial soap, hand sanitiser etc. You can plan your route so you know where the toilets are or when you can take breaks. You can avoid trigger foods, take your own car so you can leave an event when you need to.
But these are only temporary solutions. They don't fix the root causes of the fear.
I can help you do that with Hypnotherapy.
Every client is different, but with the right support, toilet anxiety can usually be overcome completely or at least made more manageable, putting you back in control of your life.
I know because I've seen it with my clients so many times.
We might be in the middle of a pandemic right now but offices will open again, travel will start up again, restaurants will open, social activities will return… so get yourself ready now.
Let me help you take back control with hypnotherapy. Together we will rebuild your trust in your body, stop the intrusive thoughts, relax your mind, build confidence and help you get back your life.
And best of all, sessions are via Zoom, which means you can stay in the comfort of home!