Toilet anxiety is very common, and I probably see 2-3 new clients a month. But while every client I see is different, they all share a common underlying theme:
A belief that when they need to use a toilet, it will be difficult for some reason, and they fear they will not make it in time.
The reasons are usually quite specific – such as being stuck in traffic… or on a train… or in a meeting… and not being able to get to a toilet. Or worrying that when you get to the toilet, there will be a long queue. Or worse, it will be out of order.
Everyone can relate to these fears, but for people with toilet anxiety, they stop life being fun.
Toilet anxiety sufferers often need to use the loo 5-6 times right before they leave the house. They avoid eating or drinking before going out, and worry excessively about where the available next toilet will be.
Toilet anxiety is different to toilet phobia. A person with toilet anxiety fears not making it, whereas a person with toilet phobia fears the social or health consequences of using public loos. I can help both, but my speciality is toilet anxiety.
This is a typical toilet anxiety sufferer's journey to work:
Toilet Anxiety Often Starts Small, But Grows Bigger
Like agoraphobia, toilet anxiety often starts as a minor worry. But this can soon become a source of more anxiety as it keeps nagging away, creating a vicious cycle of physical & emotional distress, until eventually it has a devastating impact on your ability to socialise, study or work.
Toilet anxiety sufferers eventually get to the point where they stop going out socially to things like restaurants or the cinema, and stop travelling on public transport like trains or coaches, even though they know toilets are available.
In my experience, most clients have a story to tell about how or where it started.
For some, it was primary school… maybe they had (or witnessed) a toilet accident in class.
But it can start at any age, and isn't always about actually wetting or soiling yourself. Even the experience of having to hold on for an extended period of time can be enough to start the fear.
I've heard stories about drinking too much and being unable to get off the bus. Being stuck on a crowded train between stations. Being stuck next to a stranger on a flight and not being able to get out of the seat. Or being caught in a long queue for the toilet at a festival.
Food poisoning on holiday is another common starting point for toilet anxiety. IBS suffers are also prone to toilet anxiety because the increased stress creates a vicious cycle that makes their urgency for the toilet even greater.
Some clients also have toilet dreams (or 'nightmares') leading up to a trip or important event where their worst case scenarios play out.
How Does Hypnotherapy Help?
The thing is, like all fears and anxious thoughts, they aren't necessarily true or helpful.
Just because you can picture yourself having an accident, embarrassing yourself or living your worst case scenario, doesn't mean it will happen. Most people have similar thoughts from time to time, but these are quickly dismissed because they know they can simply hold on until they can reach a toilet.
So toilet anxiety is essentially an issue of confidence – it's a lack of belief and confidence in your body's ability to deal with the situation when it arises.
Using hypnotherapy I am able to deliver suggestions directly to the subconscious part of your mind. Once your subconscious mind takes on that suggestion, the beliefs change, the behaviours fall in line, and confidence returns.
There may be numerous situations that trigger your toilet anxiety, but normally we only have to tackle a few of them before your subconscious gets the message.
At that point, the fear collapses and all the anxiety disappears.
Permanent improvement can generally be achieved in 4-6 sessions, so you no longer need to waste your precious energy living with the anxiety and problems that toilet anxiety brings.
You Don't Have To Suffer Toilet Anxiety Any Longer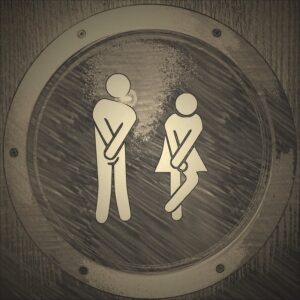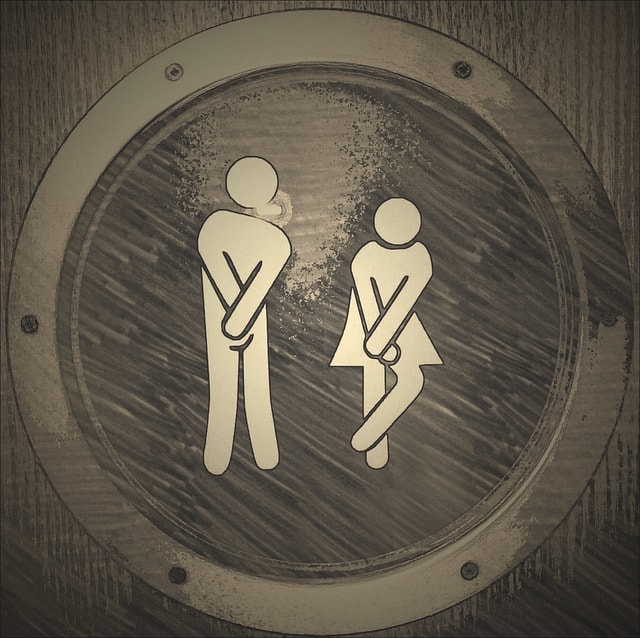 "I know it sounds crazy, but worrying about needing the toilet was ruining my life and sapping my confidence"…
Whatever your story, the longer you leave toilet anxiety, the worse it often gets. Your world starts closing in as you gradually stop doing the things you used to enjoy.
Toilet anxiety can stop you going to restaurants, getting a haircut, travelling on public transport, driving a car in case they get stuck… until eventually, the only place that feels safe is home.
I know because I've seen it with my clients so many times.
Let me help you take back control with hypnotherapy. Together we will rebuild your trust in your body, stop the intrusive thoughts, relax your mind, build confidence and help you get back your life.
And best of all, sessions can be via Zoom, which means you can stay in the comfort of home!
You can either book sessions online, or call me for an appointment.
Hypnotherapy Pricing and Packages
I offer a choice of 2 Hypnotherapy options for toilet anxiety:-
1 Hour Standard Session: £80
3 Hour Breakthrough Session: £220
Standard and Breakthrough sessions can be in person at my Gravesend office, or online via Zoom.
Prefer To Book and Pay In Person?
Call 07970 561154 to book your appointment, or contact me by email using the button below